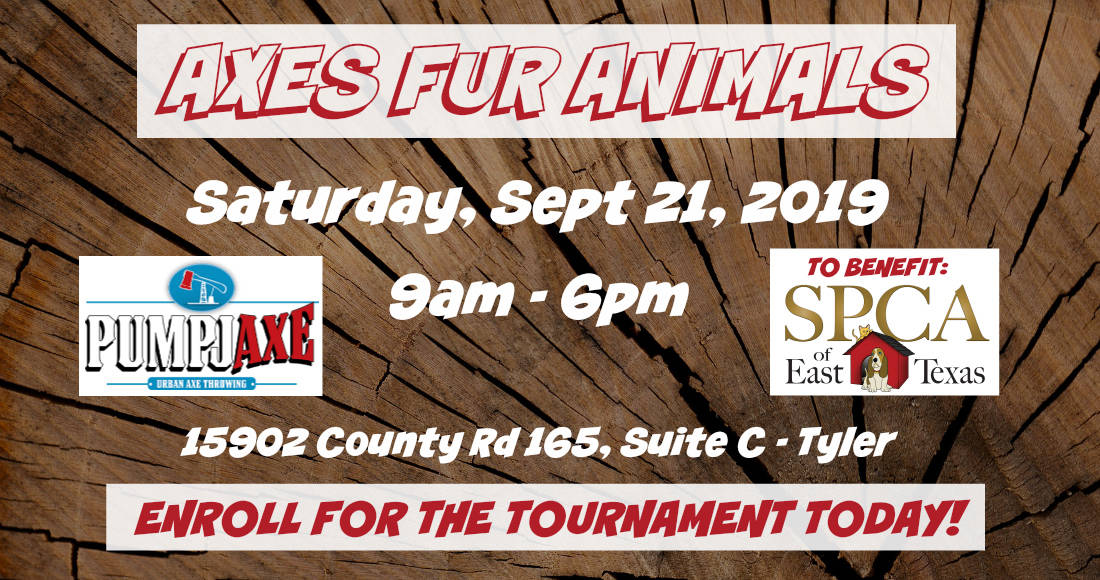 Come join us Saturday, Sept 21st for our first ever Axes Fur Animals at Pumpjaxe in Tyler, located at 15902 County Road 165, Suite C. We will be having a tournament and there will be a lane for practicing as well. Pumpjaxe will donate 50% of the proceeds to the SPCA of East Texas!
Also, all those that bring a donation such as food, blankets, or toys
will be entered to win a $50 Pump Jaxe Gift Card!
Get your tickets for the tournament online before they're sold out!