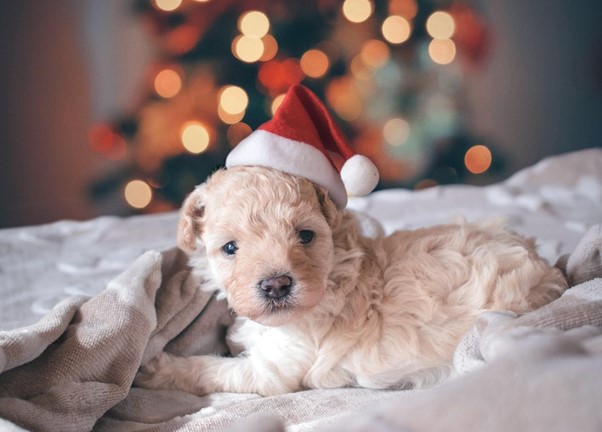 The holidays are just around the corner! It's time to make merry and celebrate with your family. Holidays are also the perfect time to bond with your pet as you get to spend a lot of time together, and indulge them with lots of gifts and treats.
Unfortunately, not all animals are this lucky.
Many dogs and cats don't have a warm home or family. Sad statistics show that 6.5 million companion animals enter U.S. animal shelters nationwide each year, but many live out a hard life on the streets.
Animal shelters and rescues offer a temporary solution while animals await adoption. Most shelters are overwhelmed and depend on well-wishers to run. ASPCA reports that approximately 1.5 million animals never find their way into permanent homes and are devastatingly put to sleep.
In the spirit of the holiday season, you can play a role in making animal rescues like ours a better place for vulnerable pets. Here are a few suggestions on how you can support animal shelters and rescue homes this holiday.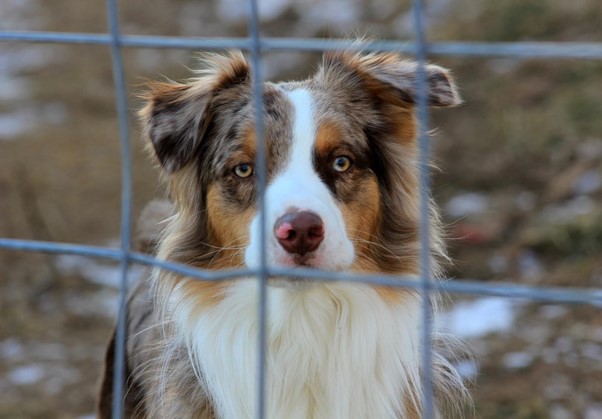 1.

 

Donate supplies
Donations can help support a needy animal. Animals in shelters and rescues require food, blankets, toys, medication, among other essentials.  
But due to budget constraints, most shelters are unable to offer all the items needed by the homeless animals. You can ease the burden by donating some supplies for the animals.
Think of what your pet needs at home and supply the same to an animal rescue home. You can also contact any shelter near you, and they will gladly give you a list of essentials that you can donate. Similarly, you can choose to give a monetary donation which will be put into good use and so appreciated.
You can click here to make a donation.
2.

 

Donate your time
Giving your time to a local animal rescue center means a lot to the animals who are always in need of love and care. Even if you take only one hour during the weekends to play with the animals, your presence will do them a lot of good.
You can also choose to take your children along to play with the animals.  Such a visit can be beneficial to your kids too, as they will learn how to look after pets. Once they go back to school, they will share their experience and educate others on the importance of being kind to animals.
Other activities you can volunteer to help the animal shelter management with include:
 

Cleaning of the animal cubicles

 

Grooming the pets

 

Preparing their food

 

Cleaning the pets' food and water bowls

 

Offering training to the pets

 

Walking the pets
Click here to find out more about volunteering at SPCA of East Texas.
3.

 

Adopt a pet
If you don't have a pet at home, this would be a great time to adopt one – especially in places like the UK who are under full lockdown and animal shelters are suffering as a result. If you visit a shelter, you will find all types of pets, and you'll have a chance to interact with them. If you bond with one and the animal ends up in your home, you will have given them the best gift they could ever ask for. Adopting a pet also means you have free space for other homeless animals.
Similarly, if you're thinking of getting a play buddy for Fido or Kitty, rather than buy one think of adopting one from your local animal shelter. Such a gesture will go a long way in ensuring every animal has a loving home.
4.

 

Volunteer to foster a pet
Volunteering to host a pet for a few weeks might seem like a small gesture, but it can make a huge difference for an animal.
Pets at animal rescue homes get lonely and need company. Thus, hosting them at your home means they get to wake up to a friendly face and some warm food.
The time you spend together with a pet may also convince you to adopt them as pets have a way of bringing love and happiness to a home.
Remember, rescue homes are run by people who also have families. Therefore, when you foster a pet, you give someone a chance to spend more time with their family.
5.

 

Spare a gift or some treats for the pets
You might not be able to visit a shelter home or adopt a pet. But, you can choose to put a smile to those pets from wherever you are by simply sending them a holiday gift. For a cat, what about a cosy cat cave to find refuge in, or for a pup, how about a box of treats? 
As you shop around for gifts for your family members, add an extra one or two and mail it to your preferred animal shelter or rescue home.
6.

 

Share information about a shelter home
During this holiday season, you are bound to welcome visitors in your home and meet new faces. Use this opportunity to talk about your favorite animal shelters and their extraordinary efforts in giving vulnerable animals a place to stay.
By just sharing a few kind words about local animal rescue homes, someone might be touched and decide to adopt a pet. Others may be willing to donate something to help the animals.
7.

 

Send a holiday card to a shelter home
Appreciate those who work at your local animal rescue home by sending them a holiday card. Such a kind gesture can give them the energy to continue caring for homeless pets.
The workers sacrifice a lot to ensure helpless animals get a place to stay, and you can motivate them to keep doing what they do with just a few kind words.
Every pet deserves a chance to live a happy life. Unfortunately, many homeless pets have never experienced the warmth of a happy home. This holiday season put a smile on their faces by supporting animal shelters and rescue homes.
Covering the pet world for more than 25 years, Melissa L. Kauffman has been an editor/writer for a wide variety of pet magazines and websites from the small critters to parrots to cats and dogs to rabbits. Her advisory team of rescued pets — dogs Tampa Bay and Justice and parrots Deacon and Pi-Pi — help keep her on top of the latest and greatest pet health research, training and products, anything to keep them in the high life they are accustomed to.